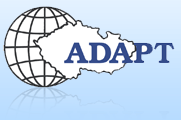 TRANSPORTATION AND STORAGE OF LOOSE MATERIALS
AGRICULTURE - FOOD AND CHEMICAL INDUSTRY - BUILDING INDUSTRY - WOODWORKING INDUSTRY - INCINERATORS AND BOILER HOUSES
---
Company profile
Our company was established in 1992 and has reached its current programme CONVEYORS PRODUCTION / TRANSPORTATION and STORAGE in the scope from a spare part up to an investment event from A(dapt) to Z through gradual assortment diversification. It is a purely private company having its own operating capital available.
We beg to claim that due to our long-term experience gained even before the company was established we are able to provide you with an offer of an appropriate solution to your problems with transportation and storage of loose materials and to your needs in this field, i.e. either in the form of co-operation with you or with your designer in selection and specifications of equipment made by us, or in the form of our own designs or non-standard construction alterations to our own or your current equipment from manufacture of spare parts, exchange of driving units, increase in performance or other non-standard procedures or supplies including dismantling and assembly operations, provision of designs and supplies, as well as completion of the equipment including its putting into operation.
You will certainly be able to consider all other facts from our Internet pages or during your visit to the manufacturing premises of our company or in the course of a solution to particular assignments, inquiries and orders in your premises. Upon request we will provide you with references to our deliveries (with names of renowned companies not missing) within a specific offer of delivery for your company.
From our basic objectives leading to customer's satisfaction, we put great emphasis on the quality, flexibility, competitive good prices, keeping of the deadlines, professionalism, respectability and reliability.
Most machines have been certified by the State Testing Institution for use of CE marking, and EC declaration of conformity, instructions for operation as well as a certificate of completeness and quality are attached to products supplied by our company.
We look forward to contacts with you.

Print
---
---
(c) 2022 Adapt dopravníky